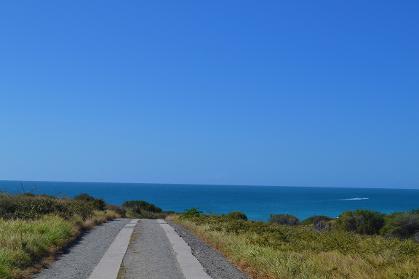 Innovation, Efficient Execution, Partnership, & Sustainability in Development
About Us
The Center for Implementation Efficiency (C4ie) is a consultancy firm with expertise in health, education, development financing, nutrition, and capacity building. It is also a digital platform - sharing lessons learned, best practices, practical ideas, etc. to facilitate learning and collaboration to facilitate efficient program implementation. It is also a web platform to share experiences on innovation in efficiency. As an entity with highly experienced international development practitioners, we also provide project management and technical consultancies and advisory services.
Our focus is Implementation for Sustainability. Efficient implementation includes technical and execution efficiency, quality program design with beneficiaries, and implementation planning with sustainability as key consideration. It means a systems approach to deliver sustainable integrated services with considerable domestic resources.
Efficiencies can be achieved at any stage of project cycle management - design, start-up, implementation, and evaluation. Thomas Watson of IBM said "Good design is good business". We know good design is the initial step toward good implementation.
The Center will collect and make available best practices in implementation so that project managers and donors can use the information for implementation improvement and program design as part of continuous improvement process.
The Center will provide critical and independent assessments of program/ project implementation to assess impact, value for money, and efficiency. We believe in private sector approach to evaluation for rapid feedback on implementation and a dynamic adaptive management system for course corrections for results.
We will identify and support innovation that contributes to both effectiveness and cost-efficiency. We will implement new and innovative initiatives to assist local partners to meet local needs. We will prioritize local partnerships in our program design and implementation.
Our work - focus on efficient use of resources and innovation for
sustainable development
Our focus areas:
1. Quality: Quality implementation and evaluation
2. Innovation: Innovation in project cycle management & financing
3. Analysis: Data analysis, evidence generation, and data management
4. Technical assistance: Technical assistance from international and local experts
5. Systems strengthening: Health, education, financial, procurement, human resources, and M& E systems
6. Quality design: Human centered design, context specific interventions, evidence-based and evidenced informed programming.
7. Impact measurement and impact monetization: Every project must have intermediate or long term impact
8. Training: Build capacity on an ongoing basis
9. Partnership: partnership with local institutions and local talents;
Our program areas:
Maternal & child health;
Reproductive health;
Adolescent health;
Communicable disease;
Non-communicable diseases (NCDs); immunization
programs;
Health systems;
Health financing;
Education programs;
Nutrition;
Economic opportunity;
Climate change;
Capacity building
Please contact us: C4efficiency@yahoo.com