Our Team
We are a multidisciplinary team with experience working in and with international, national and regional non-governmental organizations (NGOs), and United Nations organizations in multiple areas of development.
Taufiqur Rahman - CEO
Taufique is an experienced manager of international health, education, and capacity building programs with over 27 years' experiences at the national and international levels. Taufique has managed large complex health portfolios that ranged from several millions dollars to $2 billion. Taufique has excellent skills in relationship and partnership building, evaluation, capacity building, and technical areas of health and education. Taufique has worked in several countries in Asia and North Africa. He has considerable senior program management experiences, large and small, which achieved results with efficiency and within approved timeline. In many cases, efficiencies of 10% to 30% have been achieved in these projects which allowed the projects to achieve much higher results with approved financing. He is also a specialist in results and performance-based financing, health systems, health financing, innovation in financing, development impact bonds, complex portfolio management, and capacity building of government institutions and NGOs. Core programmatic expertise in: maternal-child health, family planning, non communicable diseases, communicable diseases, adolescent health, and nutrition.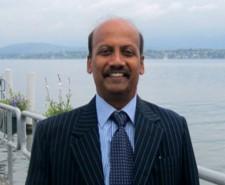 Dr. Ramnik Ahuja - PPP Advisor
Dr. Ramnik Ahuja is a public health specialist , with more than 12 years of experience in private sector partnerships in the health sector. Her core public health expertise includes developing strategies, policies & programs, program evaluation, guidelines and conducting operational research in health for the private sector . She specializes in synergizing the private sector role in developing comprehensive structures for various public health interventions ranging from the first private sector partnership in India on antiretroviral treatment (ART) clinical programs for HIV patients , to developing the "Comprehensive Guidelines on Healthy Workplace Setting" , developing and implementing public private partnerships for National Health Programs as PPP models for the community as part of Corporate Social Responsibility for the industry . In addition, Ramnik has led several public/private partnership meetings in India with the Global Fund in different states involving Chamber of Commerce, Directors of CSR programs, and public sector senior officials. She headed the Public health Division for Confederation of Indian Industry(CII) as Senior Health Specialist and also supported the Friends of the Fund South and West Asia, a private sector led organization supporting fights against HIV/AIDS, TB, and Malaria. She led several private sector consultations on Malaria, work place preventions, and Reproductive/Child Health. She has authored a number of articles published in reputed national and international journals. She holds a MD degree and other degrees i.e. DNB and MNAMS.
Dr. Huma Qureshi, Senior Health and Systems Advisor
Dr Huma Qureshi has a Doctor of Medicine University of De LaSalle in the Philippines and Masters degree in Health Management from Birmingham University, UK. She has over 22 years of experiences in national and international MCH/RH, communicable diseases, health systems, health research, and health program management. She has done several international consultancies for international organizations in various countries. Dr Huma has also worked for the national health programs in Pakistan. She is a member of national commission on the Status of Women in Pakistan. She managed largest Global Fund grants in HIV/AIDS, TB, and Malaria from 2004-2008 and was senior Director for Family Planning Association of Pakistan for seven years. Dr Huma has managed programs funded by DFID, USAID, The Global Fund, and other major donors.
Dr. Hitendrasingh Thakor - Senior M&E Specialist and Advisor
With over 22 years of experience in M&E and clinical health services in India and Sierra Leone health sector. Core programmatic experience in communicable diseases, nutrition, health systems, and other health areas such as Ebola, leprosy, and Polio. Technical expertise in M&E, data systems, research, program development, and evaluations. Work experience with WHO, Caritas, and Indian State Health Ministries of Maharasthra, Uttar Pradesh, and West Bengal. Phd in Preventive and Social Medicine, MBA, and MBBS degrees.
Dr. Usman Khan - Senior Health Specialist and Advisor
Dr Khan has over 10 years experience in the health sector in Pakistan and overseas. He has a MPH degree from the George Washington University, USA. He has worked for international and national organizations in Pakistan.
Local Partners
We partner with local experts and local consultancy firms to carry out assignments. The Center has partnership with local consultancy firms in India, Sri Lanka, Bangladesh, Pakistan, Nepal, Myanmar, Afghanistan, Tanzania, Liberia, Ghana, Nigeria, Ghana, Uganda, and Kenya. These partners specializes in M&E, evaluation, financial analysis, technical assessments, risk management, program technical assistance, capacity assessments of implementers, technical and financial management capacity building, and health systems.
New partners are always welcome. Please email us: C4efficiency@yahoo.com
Consultants
The firm has a roster of highly experienced consultants who have experience in every continent and various health programs funded by major donors. The Center has management experts, project management specialists, financial analysts, procurement specialists, monitoring and evaluation specialists, private sector managers, IT specialists, disease and health systems specialists, and governance specialists. For every assignment, the Center will be pleased to send copies of experts CVs/resumes to potential clients. We have experts with developing country experiences. The consultants are experienced with The Global Fund to fight AIDS, TB, and Malaria, World Bank, International NGOs, USAID, DFID, and EU funded projects, Gates foundation and other private foundation supported projects, and health sector programs in developing countries.
Interested professionals may also send their CV/resume to: C4efficiency@yahoo.com
Founding members
Anandi Rahman, a passionate believer in gender equity, advocate for women's rights and protection of children & adolescents from various forms of violence.
Taufiqur Rahman, a highly experienced expert in health financing, health systems, and education.
© Copyright Center for Implementation Efficiency